Welcome to the Tuul Riverside Lodge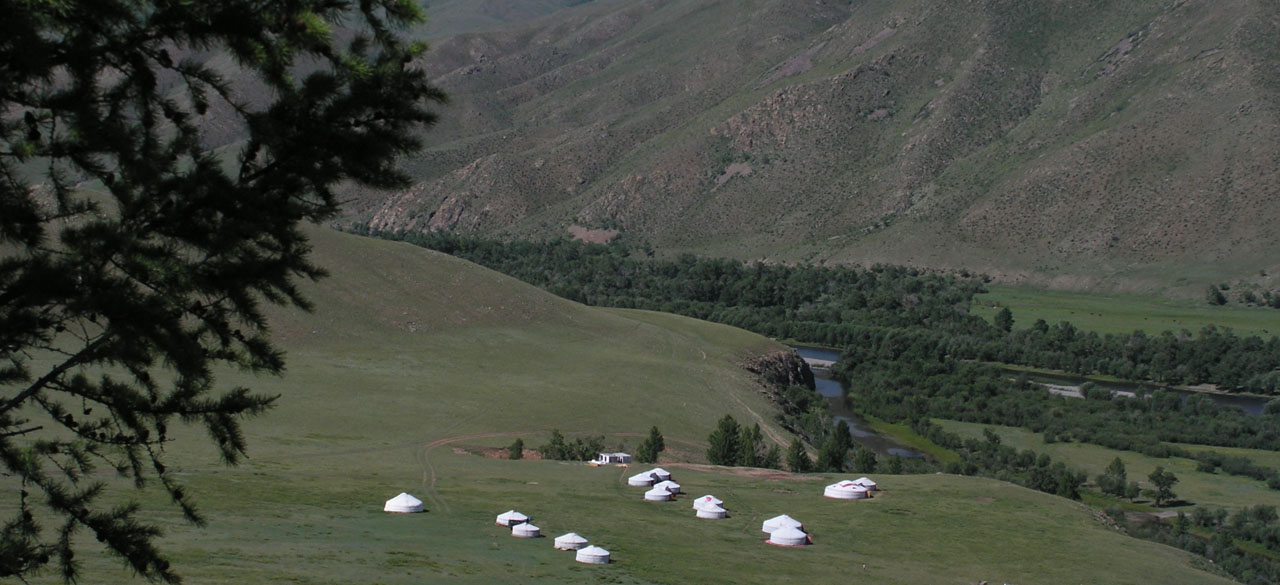 The Tuul Riverside Lodge is a small, fully sustainable, traditional Mongolian camp surrounded by a sea of grass and rolling hills, which stretch down to the nearby River Tuul and beyond. Situated within an hour's drive east of Mongolia's bustling capital Ulaanbaatar, a warm, and peaceful welcome awaits you. You will stay in beautifully decorated traditional dwellings, known locally as gers, with the added advantage of en suite facilities.
Gers are constructed from a wooden lattice frame, 88 roof poles, and are covered with layers of felt to insulate against the harsh Mongolian climate. Both strong and reliable, they are perfect places to spend your time in Mongolia.
At the Tuul Riverside Lodge there is something for everyone, regardless of age, experience or ability. We offer a wide range of both adventure and cultural activities, allowing you to enjoy and learn about Mongolia to the fullest. Relax around a roaring campfire and marvel as the Milky Way passes overhead. Enjoy the solitude and freedom that is Mongolia, and let your worries fade away.
Given the high standards of the lodge, the beauty and tranquility of the area, and its close proximity to the city, make it the perfect place to hold small business meetings, conferences and team building days.
Whatever your needs, the Tuul Riverside Lodge is ready and able to facilitate in any way we can. We look forward to meeting you.
Phone: 976-70119370 E-Mail: info@tuulriverside.com